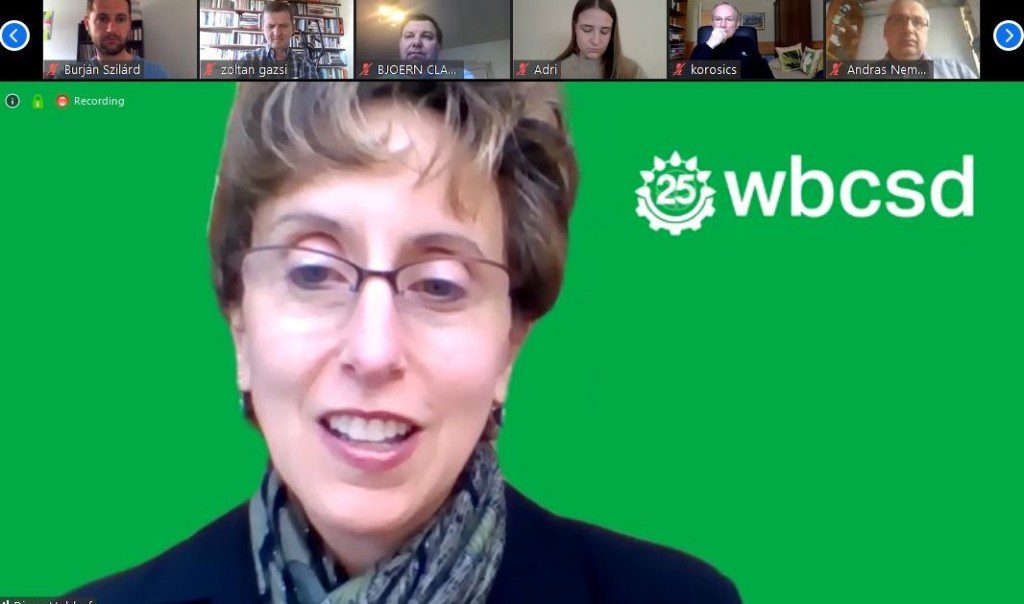 While right now the key factor is the survival of the supply chain, after overcoming the pandemic it will also be necessary to address the challenge of sustainable food systems, which play an essential role in maintaining the health of people and the planet – highlighted Diane Holdorf on 1 April, 2020 during BCSDH's virtual business breakfast and Action 2020 Forum that focused on food and biodiversity, with close 100 participants. Diane Holdorf, Managing Director...
More »
About Us
Business Council for Sustainable Development in Hungary (BCSDH) is the national partner organization of World Business Council for Sustainable Development (WBCSD). WBCSD is a CEO-led business organization founded in 1992, located in Switzerland and working with more than 200 corporates in over 60 countries all over the world.
More »
Participate on our events
"Business Breakfasts about Sustainable Development" events are open to CEOs and managers who are committed to sustainable development. Our guest speakers are business leaders and experts from the governmental and academic sector.
More »
Recommendation for business leaders
Strategic approach, responsible management, ethical operations, respect for human values, environmental responsibility, partnership with stakeholders, transparent operations - seven principle about what means corporate sustainability for businesses in the 21th century.
More »