For more information about the program, please click on the Future Leaders Talent Program 2019 brochure:
Nowadays, the need to integrate sustainability concerns is not in question
–
it is a basic principle of business. During our training, which concentrates on creating win-win solutions, we focus on making a positive impact so that Future Leader participants are enabled to play a role in leading a more efficient and sustainable economy.
The Future Leaders Talent Program is the Hungarian adaptation of the Future Leaders Program of the World Business Council for Sustainable Development (WBCSD). The aim of the program is to help potential business leaders who are currently talented professionals to understand the complexity of corporate sustainability and to enable them to incorporate sustainability into their future decision-making processes.
This program is unique in Hungary. A diverse group of practicing business leaders will mentor participants and share their experiences about sustainability, strategy, and operating ethically. Furthermore, Future Leaders will have the opportunity to thoroughly get to know their mentoring companies.
Sponsors of the Future Leaders Talent Program: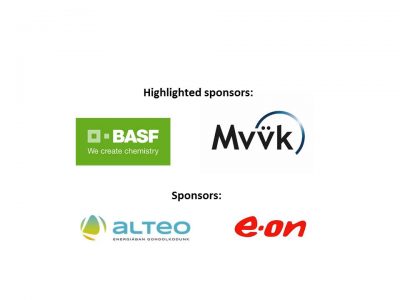 The professional days of the Future Leaders Talent program will be held in the period from January to October. Throughout these day-long professional events, participants will be able to familiarize themselves with different topics.
Each day is hosted at one of the mentoring companies. After each day, a report is drawn up that gives insight into what happened behind the scenes.
| | | |
| --- | --- | --- |
| Opening ceremony | 18 Januar 2018 | BASF |
| Sustainability and strategic approach | 15 February 2018 | Dreher |
| Responsible management and the future leaders | 9 March 2018 | METRO |
| Ethical operations | 5 April 2018 | Telenor |
| Respect for human values | 26 April 2018 | Grundfos |
| Environmental responsibility | 17 May 2018 | Grundfos |
| Partnership with stakeholders | 14 June 2018 | McDonald's |
| Transparent operation | 6 September 2018 | Richter |
| Deepening day and project | 25 September 2018 | Budapest Airport |
Nomination / Application:
For a successful application:
The Application form and Nomination template can be downloaded at the links included above.
Participants must be employees of BCSDH member companies, and such corporate members are each allowed to nominate a maximum of two participants.
The maximum number of program participants is 35.
Applicants must meet the following requirements:
They should:
be at the beginning of their careers as leaders, but the current leaders of their companies should see them as potential future leaders
have a minimum 5, but maximum 12 years of professional working experience
desire to help shape their organizations in the long term
be open and curious, and seek to create win-win situations
have a desire to understand sustainability-related knowledge and trends
be dynamically thinking leaders from the business sphere and the related community who are interested in quality information
It is not necessary that applicants already have an understanding of the theoretical background to sustainable development.
As of 2019, the program has 34 talented young professionals as participants.
Among our member companies' delegates there are brand, pricing and controlling managers, marketing consultant and also HR and communication leaders.
The professional days are based on principles of the BCSDH's Recommendation for business leaders.
Sustainability and Strategic Approach
Environmental Responsibility
Partnership with Stakeholders
Each issue will be covered in detail with the support of acknowledged theoretical or practical experts from the field.
Language of the program is Hungarian and English without translation.
About the mentors
Each topic will be mentored by our member companies. Mentors from these companies will not only coordinate the professional program but will be also available to participants during the program to share personal and professional experiences.
Mentor companies in the program in 2018:
Contact: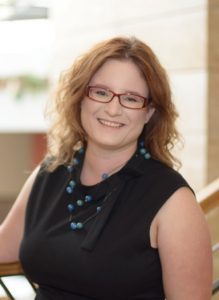 Zita Szederkényi
Head of Future Leaders Program