For a Sustainable Future Prize 2018. Two months long application period. Simplified application sheets.
BCSDH will also announce the 'For a Sustainable Future' prize in 2018 with the purpose of recognizing and disseminating to a wide audience the activities of leaders and companies in the field of sustainability. The goal of the prize is to promote and increase the contribution of business to meeting Sustainable Development Goals.
The BCSDH's 'For a Sustainable Future' prize is the first prize to evaluate corporate sustainability solutions and leadership responsibility efforts in a complex way, in cooperation with acknowledged experts.
Applications and nominations are accepted in 3 categories:
The first and second categories are open to all companies that operate in Hungary. The third category is only open to our member companies.
Deadline:
• Application/ nomination: 31 July 2018 23:59
• Notification of finalists: 19 September 2018
• Announcement of results and award-giving ceremony at BCSDH's business breakfast on 18 October 2018
Jury:
Diána Ürge-Vorsatz
István Salgó
Dr. Gábor Bartus
Irén Márta
Szilvia Krizsó
You can find the winners in 2017 here.
Sponsors in 2018:.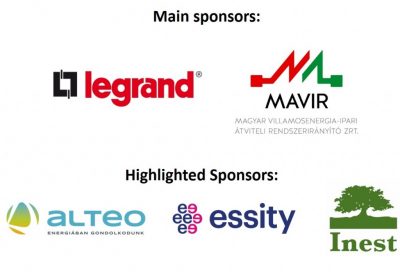 Helping us in publishing the call to application: