Business Council for Sustainable Development in Hungary (BCSDH) is the national partner organization of World Business Council for Sustainable Development (WBCSD). WBCSD is a CEO-led business organization founded in 1992, located in Switzerland, working with more than 200 corporates in over 70 countries all over the world and dealing exclusively with business and sustainable development.
BCSD Hungary was founded in 2007. It has 87 corporate and 3 individual members. For full list of our members please click here.
Click on the picture to see the overview presentation of BCSDH.
Organizational structure
Executive Board

Attila Chikán Jr.
CEO, ALTEO Group
President

Mr. Chikán has a degree in economics and over a decade of professional and leadership experience in the field of energy. The ALTEO group, lead by him since its foundation and operating in the alternative and renewable energy sectors, as of today is already one of the most important, Hungarian-owned players in the industry. As father of two, Attila Chikán Jr. is dedicated to principles of sustainability: he writes his own blog under the name of Chikansplanet, and for the education of investors, he launched an information site named Smartivnest focusing on energy investments.
Dr. Ágnes Fábián
CEO, Henkel Hungary
Executive board member
Member of Henkel Magyarország Kft's team since 1996. She became the business unit executive at the Henkel Adhesive Technologies by finding her way through the company hierarchy and spending 9 years in international environment, besides which she is also fulfilling Henkel Magyarország's CEO position since 2011. Dr. Fábián began her career in 1990 at Biogal Gyógyszergyár Hélia's cosmetics sales division. Later on she worked as regional sales manager at Maybeline's and Loctite Magyarország, when Henkel aquired the company. Her aim is to make even more leaders to realize that sustainability and value creation for customers are inevitable for good performance.
Zoltán Gazsi
Managing Director, eisberg Hungary
Executive board member
Managing Director of eisberg since 2007. After graduating at University of Agricultural Sciences in Gödöllő, he worked for the National Institute for Agricultural Quality Control, followed by 14 years of working in a multinational environment at Syngenta: after leading the Experimental Station at Ócsa, he had various marketing- and project-coordinator jobs on increasingly large fields, including almost all continents. He believes in good examples seen at the companies have an impact on the families of the employees, on the direct and indirect environment of the company and these impacts are inevitable to start the significant changes on the level of society.
Zsolt Jamniczky
Member of the Board of Directors, E.ON Hungária
Executive board member
E.ON Hungária Group's director for central affairs since 2007 and Deputy CEO of the company since 2010. After completing his studies, Mr. Jamniczky served as an adviser in the foreign relations office of the Hungarian National Assembly. In 1996 he was appointed director for corporate affairs at the Reemtsma Hungary  Debrecen-based tobacco company. This was followed by the director for corporate affairs position at Philip Morris Hungary until 2005, then, between 2006 and 2007, Mr. Jamniczky was Philip Morris International's director of EU government relations at the company's Brussels office. He studied at the Budapest University of Economics and the Eötvös Loránd University of Sciences. Mr. Jamniczky's main fields of interest include corporate sustainability, corporate social responsibility in the constantly changing economic and social environment and innovation in the energy sector.
Dr. Thomas Narbeshuber
Managing Director, BASF Hungary
Vice President, BASF Group
Executive board member
Vice president of BASF Group, leader of BASF South-East Europe, and Managing director of the BASF Hungary. He has a degree in Chemical Engineering and began his career as a researcher in 1995 at BASF's centre in Ludwigshafen. During the last two decades Dr. Narbeshuber expanded his knowledge in numerous fields and countries via the company. He believes that by adopting the sustainability mindset, the company gains competitive edge, increases market share, and boosts shareholder value also besides the given social and environmental effect.
István Salgó
Senior Expert, ING Bank
Honorary president
István Salgó is senior expert of ING Bank since May 2017, before that, he was Chief Executive Officer of ING Bank since 2008. He acted as the president of the BCSDH between 2009 and 2016. From 2002 to 2006 he held the position of Deputy State Secretary at the Ministry of Finance. His main responsibility included management and sale of state assets, coordination of working out and implementation of privatization program. He was awarded by the Order of Merit (civilian) of the Republic of Hungary in 2006.
Supervisory board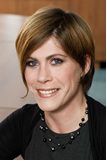 Orsolya Pallaghy
CFO, DRV Zrt. – individual member
President
Dr. Orsolya Fazekas
Legal adviser, Havranek Family Farm
Supervisory board member
Sándor Lakatos
Director, Inest
Supervisory board member
Staff

Irén Márta
Managing Director
iren.marta@bcsdh.hu
Iren Marta is economist with significant international experience at multinational companies from different sectors.
As Managing Director of the Business Council for Sustainable Development in Hungary, she promotes and encourages sustainable practices, knowledge-sharing, and cooperation between actors of the Hungarian business sector. Her professional work in disseminating the principles of sustainable construction in Hungary was recognised with two prominent, international awards in 2011: the Sabre Award and the European Excellence Award.
Iren was nominated as the Ambassador of Corporate Sustainability in 2017.
Eszter Chikán-Kovács
Communications Manager
eszter.chikankovacs@bcsdh.hu
Eszter has a master 's degree in economics, gaduated from Budapest University of Economics (Corvinus). She has gathered more than 20 years' professional experience in  marketing, (working at Zwack Unicum Plc.  in the field of brand marketing and strategy) and communication.
Eszter's main reason for wanting to assist with the communication work of BCSDH was the inspiring fact that the organization's work combines the promotion of economic interests with increasing social and environmental utility. Her strategic tasks include deepening media relations and taking advantage of the synergy between the communications activities of BCSDH and its member companies.
BCSDH offers family-friendly working conditions, which is crucial for Eszter, the mother of two small children.
Zsófia Galambosné Dudás
Head of Corporate Programs
zsofia.dudas@bcsdh.hu
Zsófia has a master's degree in economics, gratuated from Corvinus University of Budapest. She has started her career at the KÖVET Association for Sustainable Economies. As a project manager for eight years, she gained professional experience in the environmental, social and economic aspects of sustainability. Zsófia was involved in several projects for verifying company sustainability reports, created CSR training materials for companies, took part in international and Hungarian CSR research projects, and has also participated in a green office program and written tenders.
BCSDH guarantees family-friendly working conditions, which is an important consideration for Zsófia, who is the mother of two small children.
Ivett Takács
Office Manager
ivett.takacs@bcsdh.hu
Ivett graduated as a project developer at Eötvös Loránd University. Since April 2016, she's been working as a trainee in BCSDH, since September 2017 she is the office manager of BCSDH: Currently, she is studying regional and environmental economics at Corvinus University of Budapest, with excellent learning outcomes. Previously, she was helping her home town' government as project assistant and event manager.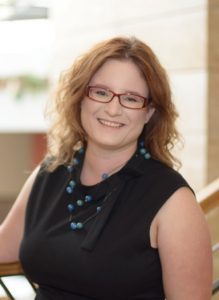 Zita Szederkényi
Head of Future Leaders Program
zita.szederkenyi@bcsdh.hu
Zita holds an arts degree from the French faculty of Eötvös Loránd University, and an degree in economics from the faculty of international communication at Budapest Metropolitan University.
Since November 2014 Zita has been working in the corporate relationship department of Dreher, where she is in charge of communication- and sustainability-related areas. Previously, she was accountable for similar activities at Heineken for many years.
She is most proud of her accomplishments in the field of sustainability. She is a volunteer and mentor in the field of debt management at BAGázs, which is engaged in Roma integration. Furthermore, she assists Amnesty International's work as a volunteer human rights instructor.
She fulfils the duties involved with the "Future Leaders" talent program while remaining Dreher's corporate relationship manager.
Dorottya Jenei
Trainee
dorottya.jenei@bcsdh.hu
She is a student at Corvinus University of Budapest, currently studying Commerce and marketing. Since October 2017, she has been a trainee for BCSDH mostly contributing to administrative tasks and translating to english. She plans to continue her studies, and earn a master's degree.