Business Council for Sustainable Development in Hungary (BCSDH) is the national partner organization of World Business Council for Sustainable Development (WBCSD). WBCSD is a CEO-led business organization founded in 1992, located in Switzerland, working with more than 200 corporates in over 70 countries all over the world and dealing exclusively with business and sustainable development.
BCSD Hungary was founded in 2007. It has 111 corporate and 3 individual members. For full list of our members please click here.
Click HERE to see the overview presentation of BCSDH.
Organizational structure
Executive Board
Attila Chikán Jr. – President
CEO
ALTEO Plc.
Ifj. Attila Chikán has been the CEO of ALTEO Plc. since its foundation in 2008. Under his leadership, ALTEO has grown into one of Hungary's leading energy companies. Prior to that, he held various financial and investment positions. He holds degrees from the Budapest University of Economics and the Budapest School of Foreign Trade.
He is member of the Presidential Committee on Sustainable Development of the Hungarian Academy of Sciences. He is a member of the Board of Directors of the Blue Planet Climate Investment Fund Management Ltd.
Active in sustainability issues, he is the CEO of the Business Council for Sustainable Development in Hungary (BCSDH) and holds the position of Chairman of the Board of AutoWallis Nyrt.
He is also a member of the Supervisory Board of UNICEF Hungary, the Hungarian representative of one of the world's largest and longest established child welfare organisations. He is member of the Board of the Sustainability Section of the Hungarian Economic Society.
He is an active opinion leader on sustainability and runs a blog called Chikansplanet.
Dr. Ágnes Fábián
CEO
Henkel Magyarország Kft.
Adhesives Technologies business unit executive
A member of Henkel Magyarország Kft's team since 1996, Dr. Ágnes Fábián became a business unit executive at Henkel Adhesive Technologies by moving up through the company hierarchy and spending nine years in an international environment, besides which she has also been CEO of Henkel Magyarország since 2011. Dr. Fábián began her career in 1990 at Biogal Gyógyszergyár Hélia's cosmetics sales division. Later on, she worked as regional sales manager at Maybeline's and Loctite Magyarország when Henkel acquired the company. Her aim is to make even more leaders realize that sustainability and value creation for customers are inevitably components of good performance. Operating sustainably is now a requirement that cannot and should not evaded.
Zoltán Gazsi
Managing Director
Eisberg Hungary Kft.
Managing Director of Eisberg since 2007. After graduating from the University of Agricultural Sciences in Gödöllő, Zoltán worked for the National Institute for Agricultural Quality Control, followed by 14 years of working in a multinational environment at Syngenta. After leading the Experimental Station at Ócsa, he had various marketing- and project-coordinator jobs in increasingly large fields of operation, including on almost all continents. He believes that the good examples seen at companies have an impact on the families of employees and on the direct and indirect environment of the company, and that these impacts are inevitably the start of significant changes at the level of society.
Zsolt Jamniczky
Deputy CEO,
E.ON Hungária Zrt.
An international relations graduate of Budapest University of Economics (1990) and formerly a law student at Eötvös Loránd University (1992-1994), Zsolt Jamniczky began his career as a Counsellor of the Foreign Relations Office of the Hungarian Parliament. As of 1996 he had held top management corporate affairs positions at Reemtsma and Philip Morris in Budapest, Brussels and Zagreb. He joined E.ON Hungária in 2007 as the Director of Central Affairs, in 2010 becoming company's Deputy CEO with the responsibility for regulatory affairs, government relations, reputation and marketing communications, legal matters, innovation and business development. As of 2016 he took the board membership for customer solutions in addition to his former tasks. Since 1 July 2020, he has been the member of the Board of Directors of ELMŰ-ÉMÁSZ responsible for sales. Zsolt Jamniczky is the vice-president of the Hungarian Division of Eurelectric since 2011, representing Hungary on the Board of Directors of Eurelectric in Brussels. He is an Executive Board Member of Business Council for Sustainable Development in Hungary from 2018. In 2019 he was elected as chairman of the Hungarian Business Leaders Forum. In September 2020, he was elected as president of Budapesti Elektromos Sport Association, as a member of the Board of Jövő Mobilitása Szövetség (Future Mobility Association) and the Smart Future Innovation Cluster. In 2016 he received the Knight's Cross of Merit of Hungary
Gréta Nagy
Managing Director
DANDELION Kft.
Founder and Managing Director of Dandelion Kft. since 2006.
Gréta graduated as an environmental engineer from the Széchenyi István University, and also from an Environmental Management Engineering and Economic Analyst MBA at the Budapest University of Technology and Economics.
She has participated in environmental and process-optimization projects over the last twelve years, and her colleagues have developed innovations such as the methodology for calculating a company's ecological footprint, as well as the Greenlex software, which is a self-assessment software for regulatory compliance. The company's latest development is WorksStressMeter, which may be used to measure the stress level of employees and organizations. Gréta has been participating in BCSDH's work as a consultant.
István Salgó 
Honorary President of the BCSDH
From May 2007 to April 2017, he was the CEO of ING Bank Zrt. 2009-2016. until February he served as president of the BCSDH. From 2002 to 2006, he held the position of Deputy Secretary of State in the Ministry of Finance. He was responsible for preparing decisions on state property and coordinating the development and implementation of the privatization program. His responsibilities also included leading negotiations on the recovery of foreign governments' debts to the Hungarian central budget, preparing decisions on developments in public funding, and managing professional tasks related to the regulation of financial services. In recognition of his work, the Officer's Cross of the Order of Merit of the Republic of Hungary was awarded in 2006.
Supervisory board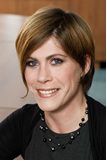 Orsolya Pallaghy
CFO, DRV Zrt. – individual member
President
Dr. Orsolya Fazekas
Legal adviser, Havranek Family Farm
Supervisory board member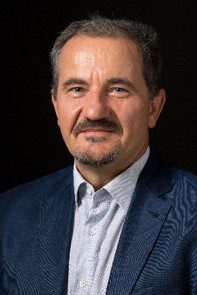 János Kocsány
Managing Director, Graphisoft Park SE
Supervisory board member
Advisory board
Sándor Baja
Managing Director
Randstad Hungary 
The Hungarian subsidiary of Randstad, the world's second-largest consulting company, is managed by Sándor Baja. Prior to working at Randstad, Sándor Baja was the regional operational director of LG Electronics. He has previously gained experience in the FMCG sector as the marketing director of Eckes-Granini in France and as commercial director of Borsodi Brewery. In 2004, his book was published about his professional business experiences with the title Marketing adventures – Brands in Practice from Budapest to Paris. He obtained a degree in International Economics with an excellent qualification in Moscow, then graduated also from the Paris Chamber of Commerce and Industry.
Andrea Bujdosó
Chairman of the board, Sales excellence lead – EMEA
Shell Hungary Zrt.
Andrea Bujdosó has joined Shell Hungary Zrt. in 2009. She was responsible for the road transport area of ​​euroShell Card in Hungary and Romania and then managed the entire euroShell Card of the two countries. From the beginning of 2012, her responsibilities also covered the management of the Bulgarian euroShell Card. From 2014 she supports the development of sales excellence in the B2B areas. In 2017 she became the Chairman of the Board of Directors of Shell Hungary Zrt. In addition to this role, she continued to work as a leader of sales areas in Europe, the Middle East and Africa. She started her career in sales in Romania, Timişoara and from 1997 she had worked for 10 years at Xerox Hungary Ltd. in sales and marketing and business management positions. She studied at the IT Department of the University of Timisoara and also finished an MBA program at the Open Business School.
László Flórián
Managing Director
Rossman Hungary
László Flórián has been the managing director of Rossmann Hungary since 2012. Until the end of last year, he was also responsible for the Czech market of the company and at his former job at Baumax, he also worked as a sales director for the Romanian subsidiary. Thanks to these, his experiences in negotiations has also been strengthened internationally.
As an executive, his goal is to perform better than the competitors every year. But in addition to increasing market share, he also considers quantitative and qualitative expansion, innovative marketing and communication, an ever-expanding and innovative range of products and consistent pricing policies. He prefers putting the decisions into practice as soon as possible. If the consumer does not perceive the change on his own skin, then the action is worth nothing.
Ágnes Horváth
Managing Director, Progress Restaurant Chain LLC (McDonald's) 
founding president, Ronald McDonald House Charities
As a freshly graduated food engineer she accidentally found a job advertisement at one of the McDonald's restaurants in Budapest. The brand was always close to her heart and the opportunity for progress convinced her to immediately apply for it. As a systematic person, she could easily adapt to the company. A year after joining the company, she became a restaurant manager, since 2001 she has been an operational manager and since 2005, she has been responsible for managing the operations of the entire Hungarian network.
Since 2010 she's been the managing director of the company and is responsible for the McDonald's brand in Hungary. Beyond maintaining a high level of operations considering their restaurants and supply network, as a responsible company, they are actively working on keeping the guidelines of sustainable development in all areas of their business. They are committed to working together on issues that are important to all. She sees the Ronald McDonald's House Charities the heart of their brand, it has a special place in their lives.
Imre Horváth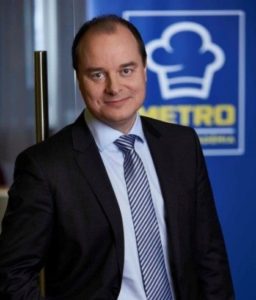 CEO
METRO Cash & Carry Hungary
Since November 2013, he is responsible for METRO's team, which contains 2500 people who work every day to support the success of more than 400,000 regularly served customers. During his professional career, he has gained marketing and sales experience considering both professional and managerial skills in four industries, from the FMCG, telecommunications, financial and commerce sector. He spent more than eight years as a manager in foreign countries, in London, South East Asia and Israel. Recently, as a member of the international METRO Sustainability Council, he has had the opportunity to influence the continuous development of the corporate group. In addition to his family programs, he spends his free time outdoors, mostly with a bike or near water.
László Török
COO Office Operations Director
Grundfos 
He started his career as a mechanical engineer at Videoton Zrt., then continued as a general deputy director at one of the Holding's companies. From 2000, he worked at Tatabánya for Grundfos Hungary Kft., and from 2008, he is the managing director of the company. From 2019 he is the Operations Director of the Grundfos Group's COO Office. Meanwhile, he attended the Grundfos Academy's "Self and People Management" training and as of 2009, he is taking part of the talent management program of the group as a developer-appraiser. He graduated from the American University of Purdue in 2008 with an Executive MBA degree. He was born in Târgu Mureş, is 48 years old, married and a father of two children. 
The Alumni member of the Advisory Board:
Sarolta Katona
Financial analysis manager
Budapest Airport
She started working as a trainee at Budapest Airport in 2008, then worked as a junior financial analyst, senior financial analyst positions until 2019, when she has become a financial analysis manager at the Controlling Department. She graduated from the Future Leaders Talent Program in 2017 and has since been an active member of Alumni. She completed her studies at the Corvinus University of Budapest, where she obtained a Master's degree in Economics in 2010 with excellent qualification.
Staff

Irén Márta
Managing Director
iren.marta@bcsdh.hu
Iren Marta is an economist and communications specialist with significant international experience at multinational companies from different sectors. As the Managing Director of the Business Council for Sustainable Development in Hungary, she promotes and encourages sustainable practices, knowledge-sharing, and cooperation between actors of the Hungarian business sector. She believes in the importance of sustainable development and therefore strives to extend the issue of sustainability as widely as possible by presenting and supporting good practices both in her work and private life. Her extensive knowledge and experience was gained in international companies (Holcim Hungária Zrt., 2005-2015; Legrand Zrt., 1997–2004) in the fields of marketing, corporate relations, change management and integrated communication, which can be applied in the everyday life of BCSDH.  Her professional work in disseminating the principles of sustainable construction in Hungary was recognised with two prominent, international awards in 2011: the Sabre Award and the European Excellence Award. Her credo is positive motivation, believing that building value on individuals can achieve corporate results. She also sees herself as a motivator and this brings the most joy in her work. In addition to her professional success, time spent with her family is what brings great happiness for her.
Iren was nominated as the Ambassador of Corporate Sustainability in 2017.
Eszter Chikán-Kovács
Communications Manager
eszter.chikankovacs@bcsdh.hu
Eszter has a master's degree in economics, graduated from Budapest University of Economics (Corvinus). She has gathered more than 20 years' professional experience in  marketing, (working at Zwack Unicum Plc.  in the field of brand marketing and strategy) and communication.
Eszter's main reason for wanting to assist with the communication work of BCSDH was the inspiring fact that the organization's work combines the promotion of economic interests with increasing social and environmental utility. Her strategic tasks include deepening media relations and taking advantage of the synergy between the communications activities of BCSDH and its member companies.
BCSDH offers family-friendly working conditions, which is crucial for Eszter, the mother of two small children.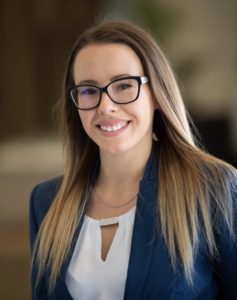 Ivett Takács
Office Manager
ivett.takacs@bcsdh.hu
Ivett graduated as a project developer at Eötvös Loránd University. Since April 2016, she's been working as a trainee in BCSDH, since September 2017 she is the office manager of BCSDH: Currently, she is studying regional and environmental economics at Corvinus University of Budapest, with excellent learning outcomes. Previously, she was helping her home town' government as project assistant and event manager.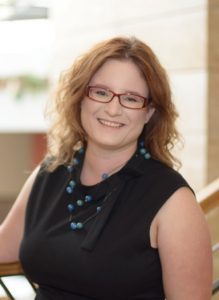 Zita Szederkényi
Head of Future Leaders Program
zita.szederkenyi@bcsdh.hu
Zita holds an arts degree from the French faculty of Eötvös Loránd University, and an degree in economics from the faculty of international communication at Budapest Metropolitan University.
Since November 2014 Zita has been working in the corporate relationship department of Dreher, where she is in charge of communication- and sustainability-related areas. Previously, she was accountable for similar activities at Heineken for many years.
She is most proud of her accomplishments in the field of sustainability. She is a volunteer and mentor in the field of debt management at BAGázs, which is engaged in Roma integration. Furthermore, she assists Amnesty International's work as a volunteer human rights instructor.
She fulfils the duties involved with the "Future Leaders" talent program while remaining Dreher's corporate relationship manager.
Kinga Recsetár-Maioli
Project Leader Time to Transform 2030
kinga.recsetar@bcsdh.hu
Kinga holds MA degrees from communication-media studies and CSR management from Corvinus University of Budapest and Budapest Business School. With 10 years of multinational and 6 years of regional and global leadership experience behind her, decided to focus on her "side job" and join BCSDH. While focusing on lean transformation, automation, and operational excellence in her leadership roles, she also held additional roles such as Eastern European Volunteer Council Leader and later Country Sustainability Leader. The NGO sector is not far from her either, as a volunteer leader she has worked on numerous projects in collaboration with numerous local and global NGOs. She is committed to spread the culture of pro bono volunteering and integrate pro bono elements into the corporate culture. She represented GE's Eastern European region at several international conferences on the subject and gained professional recognition for the company. For Kinga, individual responsibility, commitment and awareness raising are paramount, as the decision makers are also individuals who can drive the change.
Dorottya Jenei
Marketing and project assistant (on maternity leave)
dorottya.jenei@bcsdh.hu
She studied Commerce and Marketing at Corvinus University of Budapest. Since October 2017, she has supported the work of BCSDH as an intern, mainly performing communication tasks, and from 2020 she helps the organization as a marketing and project assistant using the knowledge she has acquired during her studies and her work at BCSDH.
Zsófia Galambosné Dudás
Head of Corporate Programs (on maternity leave)
zsofia.dudas@bcsdh.hu
Zsófia has a master's degree in economics, gratuated from Corvinus University of Budapest. She has started her career at the KÖVET Association for Sustainable Economies. As a project manager for eight years, she gained professional experience in the environmental, social and economic aspects of sustainability. Zsófia was involved in several projects for verifying company sustainability reports, created CSR training materials for companies, took part in international and Hungarian CSR research projects, and has also participated in a green office program and written tenders.
BCSDH guarantees family-friendly working conditions, which is an important consideration for Zsófia, who is the mother of three small children.