SCA is a leading global hygiene and forest products company. The Group develops and produces sustainable personal care, tissue and forest products.
Sales are conducted in about 100 countries under many strong brands. As Europe's largest private forest owner, SCA places considerable emphasis on sustainable forest management.
The Group has about 44,000 employees. Sales in 2013 amounted to EUR 10.7bn.
SCA's strategy is based on a sustainable business model where value creation for people and nature is put on a par with growth and profitability to ensure a successful company in both the short and long term.
For SCA, sustainability is an integral part of their business model and part of their strategy for growth and value creation.
They are a leading global hygiene and forest products company with a long tradition of taking responsibility for people and for nature. As early as the 1950s, SCA had established an extensive social program for its employees. And our origins as a forest products company have given us a deep connection with and responsibility to the environment.
The 4 strategic sustainability targets:
1. To reduce CO2 emissions from fossil fuels by 20%
SCA will reduce CO2 emissions from fossil fuels and from purchased electricity and heating by 20% by 2020, with 2005 as reference year.
2. To source wood only from non-controversial sources
Forestry: SCA's forests net absorb 2.6 million tonnes of carbon dioxide, net, every year. This is equivalent to the total amount of fossil carbon dioxide emissions generated by SCA's entire production.
3. To achieve water sustainability
SCA will reduce its water usage in water-stressed regions by 10% by 2015, with 2010 as reference year
4. Code of Conduct 
The Code applies to all employees of SCA worldwide.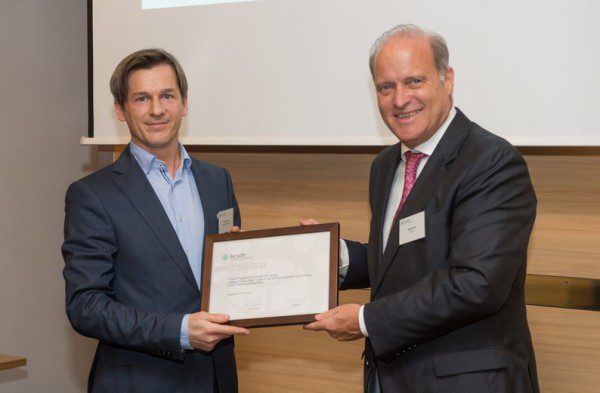 SCA Ltd. has joined BCSDH in November 2014.
0
0
admin
https://bcsdh.hu/wp-content/uploads/2021/12/bcsdh-logo.png
admin
2015-03-01 09:58:42
2015-03-01 09:58:42
New member: SCA Co.