SPAR Hungary and the Országos Állatvédőrség Alapítvány (National Animal Rights Foundation) has joined forces to arrange a two-day campaign called "Mancs a bajban!" (Paw in trouble!) to collect pet food in selected INTERSPAR stores on 7-8 May. Thanks to customer donations, more than 10 000 kg of dry dog food and close to 2000 kg of dry cat food was collected.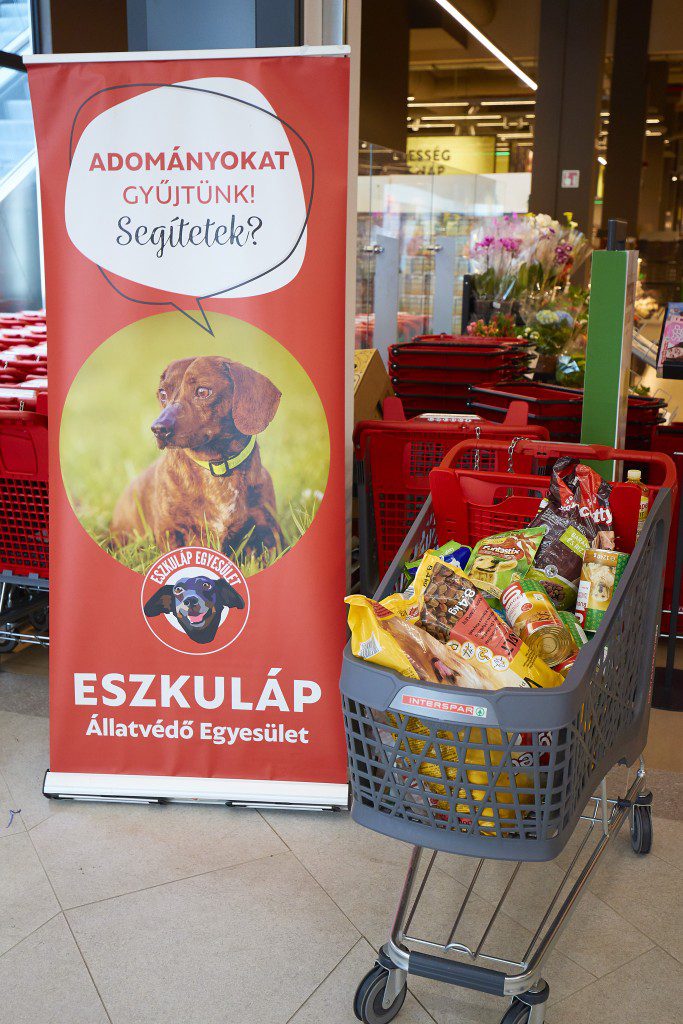 "Our hypermarkets all over the country have participated in the 'Mancs a bajban!' (Paw in trouble!) programme for the second year in a row, which we started last year and thanks to its popularity we are turning it into an annual campaign. We are working on bringing in more and more animal rights protection organisations to help pets in need with a programme that also creates a community. SPAR's customers have yet again proven their selflessness and commitment, as well as showing how much they care about the importance of social responsibility. As a local store chain we have been supporting the work of Hungarian animal shelters, zoos, and wildlife parks for more than ten years by donating our surplus and not for sale animal products to them," explained Márk Maczelka, head of communications at SPAR Hungary.
During the "Mancs a bajban!"  (Paw in trouble!) animal food collection campaign, the company involves customers in helping animals in need while raising awareness for the importance of responsible pet ownership and animal protection, as well as providing an insight to the important work of non-governmental organisations. Campaigns like this are a great help for the participating organisations, as it allows them to utilise their budget on other important things such as must-have pet accessories, life-saving medical procedures and improvements to their facilities.
Activists from more than thirty animal protection organisations collected donations such as dry pet food, cans, animal accessories, and cleaning products on the 7th and 8th of May 2022 in selected INTERSPAR stores.
Across the two days of the pet food donation campaign, the volunteers from the non-governmental organisations collected more than 10 000 kg of dry food and 3500 cans for dogs; and more than 1700kg of dry food, 2700 cans, 4400 pouches and 1400kg of litter for cats.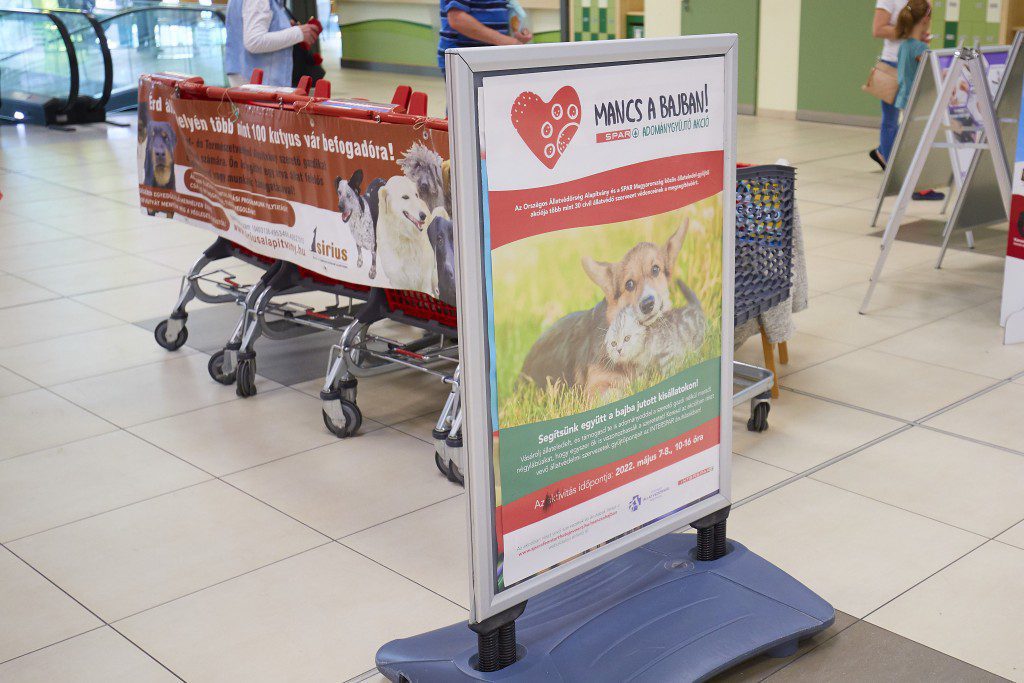 https://bcsdh.hu/wp-content/uploads/2022/01/spar.png
170
450
Takacs Ivett
https://bcsdh.hu/wp-content/uploads/2021/12/bcsdh-logo.png
Takacs Ivett
2022-06-20 10:07:43
2022-06-20 10:07:43
SPAR customers raised more than 12 000 kg of dry pet food for animal shelters