SPAR Hungary collects paper, metal, plastic, and glass waste selectively in all stores and puts out special collection bins in more and more supermarkets.
"One of the most important aspects of SPAR Hungary's sustainability program is environmental protection. Within this, modern waste management and raising social awareness are key elements. Our store chain has taken significant steps over the last three decades towards expanding our selective waste management capacities. At the beginning our recycling ratio was 46%. This has grown to 70% and provides the benefits of environmental sustainability as well as the positive economic impacts," explained Márk Maczelka, head of communications at SPAR.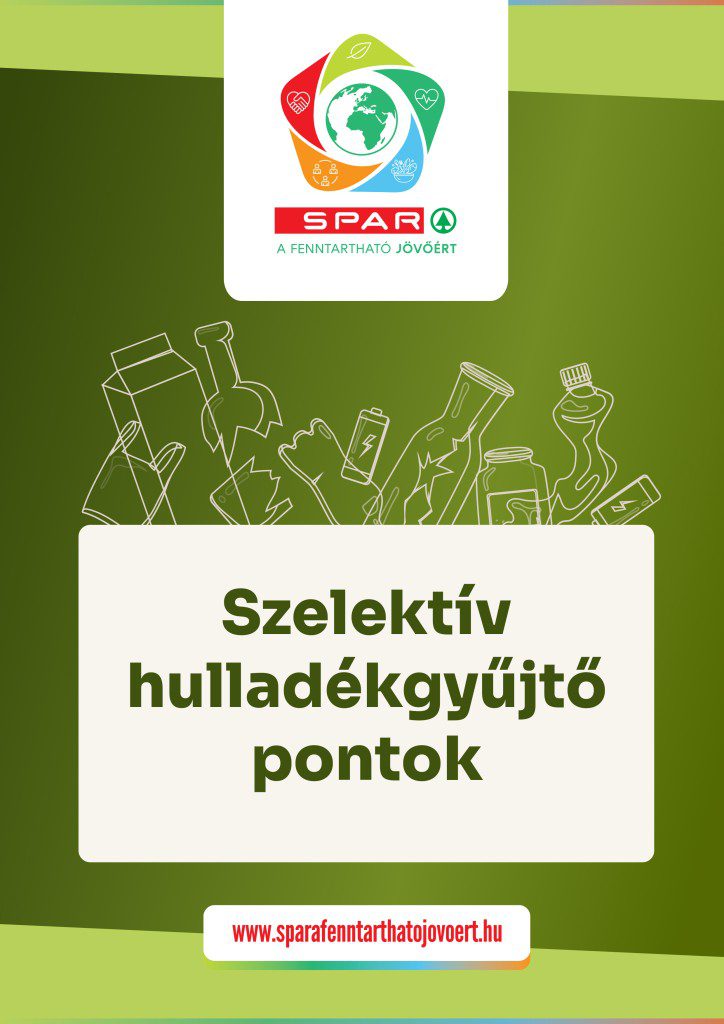 SPAR Hungary's new measures have played a significant role in the growth of the ratio of selective waste management. Today, all stores of the chain accept customers' commercial waste. They also provide collection spots for PET packaging, aluminium cans, glass bottles, plastic shopping bags, Tetra Pak (milk carton) boxes, corrugated cartons, foil, paper and newspaper waste, as well as other types of paper waste.
The placement of waste collection islands in the store has significantly increased the amount of waste paper, plastic, metal, and glass they can recycle. Shoppers will have access to an interactive map where they can locate collection spots of SPAR Hungary's store network for the disposal of PET packaging, aluminium cans, paper, glass and used batteries or cooking oil. Aluminium can recycling machines are also marked on the map.
The locator of the SPAR selective collection bins is available using the following link: https://www.sparafenntarthatojovoert.hu/szelektiv-hulladek
https://bcsdh.hu/wp-content/uploads/2022/01/spar.png
170
450
Takacs Ivett
https://bcsdh.hu/wp-content/uploads/2021/12/bcsdh-logo.png
Takacs Ivett
2022-06-20 09:46:32
2022-06-20 09:46:32
SPAR to support sorted waste collection with online map locator