BCSDH's "Future Leaders" talent program (which was launched in February) has arrived at its second half. Participants of the first BCSDH talent program are 23 talented professionals from BCSDH's member companies, nominated by their leaders, who with full confidence and respect we can consider the future generation of leaders.
The aim of the programme is to help potential business leaders, who are currently talented professionals, to understand the complexity of corporate sustainability and to enable them to incorporate sustainability elements into their future decision-making processes.
This program is unique in Hungary as participants are on a 9 month-long "learning journey" with a diverse group of practicing business leaders and professionals. Every and each professional day is hosted by one of our mentor companies – which also offers participants an opportunity to get to know these 8 companies well.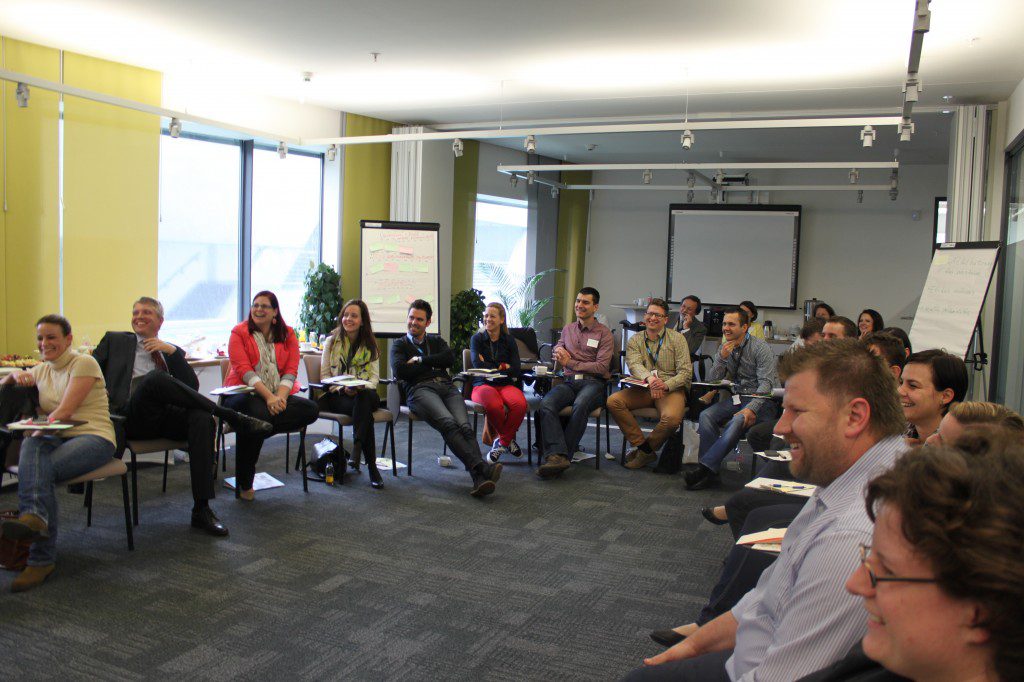 The first day, which was hosted by Siemens, was about getting to know each other and becoming familiar with the theoretical framework of sustainability. The day finished with an interview with Martin A. Dale, CEO of Siemens, and a walk-through of Siemens' turbine factory. During the next occasion (which took place at a Grundfos factory in Tatabanya), the topic of taking a strategic approach was under the light spot. The mentors of this topic were also two top leaders – Michael Nixon from Nestle and László Török from Grundfos (both Managing Directors). The topic of Responsible Management topic was elaborated with the precious help of MOL and Coca-Cola. Once again, apart from the professional materials that were supplied, an important role was played by the personal meetings – this time with György Mosonyi, President of the Supervisory Board of MOL and former CEO of MOL, and Managing Director of Coca-Cola, Nikos Kalaitzidakis. In the "Telenor Ház" we talked about Ethical Operations with senior managers and professionals from the CEU Business School, Trancparency, Telenor and BEM. For our next topic (which will be respect for basic human values), Zwack Unicum is hosting the program as a symbolical representative and will close the event in an informal manner with a liqueur tasting at which it will announce the project topics that the participants will work on during their "summer break".
0
0
admin
https://bcsdh.hu/wp-content/uploads/2021/12/bcsdh-logo.png
admin
2014-06-05 11:00:52
2014-06-05 11:00:52
"Future Leaders" Talent Program- half way through the journey