Shell is making its foray into electric vehicle (EV) charging in Central and Eastern Europe by opening its first high-powered charging station in Hungary, in partnership with charging network operator IONITY, also launching its first Shell Recharge point, Shell's electric vehicle charging global brand. Both charging points enable drivers to charge their cars on the go at Shell service stations.
"I am pleased, that we're starting a new chapter in the history of Shell Retail in Central and Eastern Europe today. The region has in the past driven innovations in traditional fuels by launching our premium Shell V-Power fuels and now we enter new era on our journey to offer low-emission transport fuels to our customers", said István Kapitány, Executive Vice President of Shell Retail.
With opening its first high-powered charging station together with IONITY, on M7 highway next to Lake Balaton in Hungary, Shell will help electric vehicle drivers to make longer-distance journeys easier. Each of four charge points offers the potential of up to 350 kW charging power. The high-powered chargers take up to 10-15 minutes to charge next-generation electric vehicles, making them up to three times faster than current chargers available to drivers.
In total, IONITY aims to build 21 charging stations at Shell sites across Central and Eastern Europe covering Czech Republic, Hungary, Poland, Slovakia and Slovenia by the end of 2021. At the same time Hungary will become the 5th market for Shell in Europe (and 9th for Shell worldwide), where Shell Recharge is being introduced. Its own electric vehicle charging service offering 50kW rapid charging capacity typically provide from 0% to 80% charge in approximately 30 minutes. The service has launched on two sites, on the M7 highway offering EV charging to drivers travelling from Budapest in the direction to Slovenia and Croatia and on the M3 highway. Both will serve for Shell as pilot testing EV service points in the region. The launch price of 1 925 HUF per session[1], to be applied after the initial test period, refers to the year when Shell was founded in Hungary.
Shell is committed to supporting people's vehicle charging needs – whether they are at home, at work or on the road. This is because Shell believes more people will choose to drive electric vehicles if they can access quick and reliable facilities. "Hungary is currently the most developed electric vehicle market in Central and Eastern Europe and that's why we have started to develop and test our solutions here. Our ambition is to provide EV charging capabilities at 100 Shell retail sites by the end of 2021 across the region through our own investment or via our partners" comments Sasha Koliakin, General Manager for Shell Retail in Central and Eastern Europe.
Electric vehicle charging solutions is just one of the ways that Shell is aiming to deliver more and cleaner energy around the world. Shell is also working to enhance the efficiency of traditional fuels and support the development of low-emission transport fuels such as hydrogen, biofuels and natural gas following regional opportunities.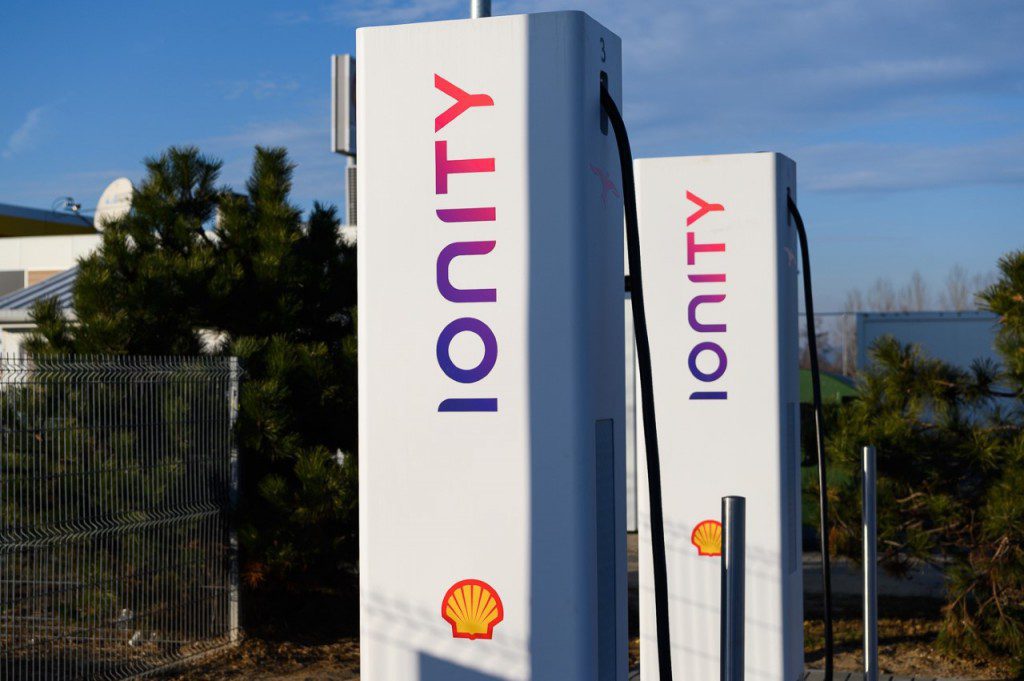 [1] There are no subscription or connection fees associated with Shell Recharge.
https://bcsdh.hu/wp-content/uploads/2022/01/shell.png
170
450
admin
https://bcsdh.hu/wp-content/uploads/2021/12/bcsdh-logo.png
admin
2020-03-06 13:47:11
2022-10-21 16:19:48
Shell takes its first steps in ev charging in Central and Eastern Europe