As we mentioned in our previous newsletter, EXPO 2020 will showcase outstanding examples of international collaboration and innovation through thematic weeks built around the themes of sustainability, mobility and opportunity. The event is the first world exhibition to be held in the Middle East, Africa and South Asia (the MEASA region): a global experience, a bridge to bring people, communities, companies and nations together; an inspiration, a challenge, a real solution to improve everyday life. But beyond all that, the World Expo is about innovation, collaboration and Dubai's commitment to building a cleaner, more liveable and healthier future.
Continuing the October series, the Travel & Connectivity Week in January 2022 was organised by National Mobile Payment Plc. (NMP Plc.) activities to a targeted professional audience was further showcased at the EXPO "Hungarian Best Practices" event series, hosted in the Hungarian Pavilion. The aim of the presentations was to provide an insight into Hungarian best practices, such as the operation of the national mobile payment system, with a special focus on its relevance for national and regional sustainability.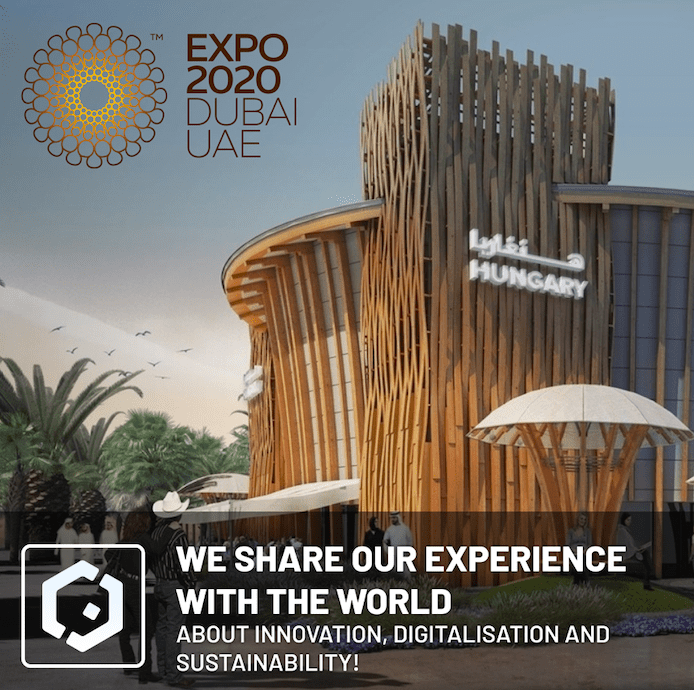 During the presentations, business forums and professional discussions, NM Plc. staff contributed to the sharing of knowledge on regional and global innovative-technical initiatives, and participants had the opportunity to map working solutions and know-how, and to compare Hungarian working solutions with regional and global peer services.
The previous discussions at the regional level, in the framework of the V4 Smart Platform Project 2 (V4SP2), continued. The partners confirmed that the initiative is a good opportunity for the service sector as well, as they play an active role in the ecosystem of the emerging service model as part of the tourism sector, and are interested in creating interoperability of services and enhancing the customer experience.
A further conclusion is that there will be a need to maintain the professional dialogue of the V4SP2 community and to extend the communication of the project and the V4 region to the V4+ countries. For this reason, several V4+ countries have indicated their willingness to participate in further events of the project, and a thematic continuation of the project's further events in 2022 is already being organised with the participation of these stakeholders.
https://bcsdh.hu/wp-content/uploads/2022/01/Nemzeti-Mobilfizetesi-Zrt.png
170
450
Takacs Ivett
https://bcsdh.hu/wp-content/uploads/2021/12/bcsdh-logo.png
Takacs Ivett
2022-02-12 16:26:55
2022-04-27 15:23:16
National Mobile Payment Plc. continued its series of events on sustainability, transport and cooperation at the EXPO 2020 in Dubai