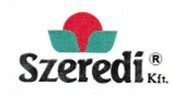 Szeredi Ltd., a family farm founded in 1992, is a regenerative farming company that cultivates arable crops on 1,200 hectares which is complemented by 112 hectares of self-planted forest. They grow autumn durum wheat, edible and oil sunflowers, soya beans, autumn fodder peas (including seed), autumn poppy, autumn spinach, oregano and maize on arable land.
The operation of a regenerative system is a sustainable alternative with the aim to let nature fulfill its role  while eliminating the artificial elements continuously until it reaches the stage where it produces a higher nutrient and vitamin-rich food source without cultivating the soil, minimising C02 emissions with the help of biology.
On their farm, they create mowable grass strips, field-protected forest strips. They solve the regularly occurring field vole overpopulation by increasing birds of prey with the involvement of the  Hungarian Ornithological and Nature Conservation Society. They are introducing more and more species into their cropping patterns, or increasing the biodiversity of a field by sowing several species together.
It shows their long-term and sustainable thinking that their goal is to see as many farms as possible in their surrounding switch to regenerative farming, so that they do not just act as a regenerative "farm island", thus serving the shift of the ecological system in a positive direction. They are also cooperate with professional organisations, both to provide practical help and share experiences with farmers, and to promote systemic change.
By joining the BCSDH, they want to know other sustainability good practices and learn from these, as well as to meet similar people who are deeply committed to sustainability and to strengthen their network in regenerative farming.
https://bcsdh.hu/wp-content/uploads/2023/10/Logo.jpg
108
173
Balasfalvi-Lukacsi Mariann
https://bcsdh.hu/wp-content/uploads/2021/12/bcsdh-logo.png
Balasfalvi-Lukacsi Mariann
2023-10-29 21:02:22
2023-10-29 21:02:22
Our new member, the regenerative farmer Szeredi Ltd.